The media, Ahmed Schubert, commented on the loss of the first football team in Al-Ahly Club, against its counterpart Smouha, by three goals to two, in the match that was held yesterday, Wednesday, in the twenty-third round competitions. The English Premier League competition, stressing that the victory of the red team in its postponed matches gives it the lead of the league by two points. But regarding Zamalek, this matter has become not guaranteed, especially since the owners of the red dress fell into the trap of defeat against Al-Masry before, and the team returned to lose the Smouha match.
Not focusing on Al-Ahly players
Ahmed Schubert said, during his program "With Schubert" broadcast on "Radio On Sport FM": "Al-Ahly missed the largest number of opportunities in his life during the Smouha match, and the players' lack of focus appeared in their performance on the field. A green rectangle, and the best duo was Yasser Ibrahim and Muhammad Hani, and after them Hussein Al-Shahat, after he pushed him and showed the danger from the right side, and the rest of the players were outside their technical and physical level."
Al-Ahly and Smouha
He added: "The Tunisian Ali Maaloul, the left back of Al-Ahly, has many question marks, and it seems that his focus on competing in the World Cup with the Tunisian team, and this affects his focus and level with the team. The red team during the current period."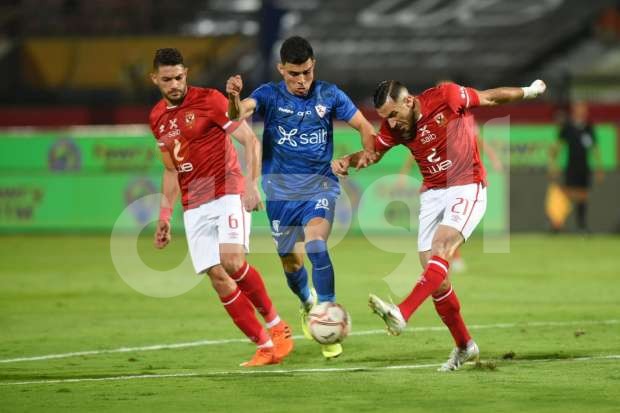 Ali Maaloul, Al-Ahly player
Smouha is lucky over Al-Ahly
Ahmed Schubert concluded his statements by saying: "Abdul Hamid Bassiouni, the coach of the Smouha team, deserves a salute, and the Alexandrian team is lucky over Al-Ahly, after it had previously won last season against Al-Ahmar with two goals in its net. A goal in the league, and beat the red team with three clean goals in the League Cup, which is something worthy of salutations and appreciation, especially since Smouha Club does not depend on the football club, but rather the football team in the Alexandria club, a thousand accounts are formed for it when confronted, and it succeeded in Victory over Zamalek in the first round of this season, and beat Al-Ahly in the second round.